Coronavirus Update: World Festival of Interiors: Inside still planned for December, but additional time to submit your entries
With our annual Festival scheduled for 2 – 4 December, in Lisbon, we are preparing for the event in the typical way. Designers and architects from across the globe are continuing to submit their online awards entries as usual. We are fully aware that the current situation may be causing disruption to your practice and have therefore amended our entry deadlines to the following:
Final entry deadline: 14 AUGUST
Start your entry here
If you are working at home this may be the ideal time to spend time on your entries. We also appreciate you may have challenges finalising your entry at home. Should you need to update your entry once you are back in the office we can accommodate this. Please contact your local awards representative to discuss any concerns or questions you may have.
We hope that you and your practice are coping as well as possible in current circumstances and offer our best wishes for a return to calmer times. Read more from INSIDE's Programme Director, Paul Finch.
Celebrating the world's finest interiors
World Festival of Interiors: Inside 2020, supported by Miele, will take place from the 2-4 December at the FIL, Lisbon. 
World Festival of Interiors takes place alongside the World Architecture Festival and is the globes largest festival and live awards competition dedicated to design and architecture. It is where the design community meets to share expertise and learn from each other. It is the only design awards where you get to pitch your project to a panel of expert judges, live at the festival in December.
ENTRY DEADLINE: 14 AUGUST
Enter by 17 July and save £50 - use discount code INSIDE50
INSIDE and WAF in numbers
530+
Live Finalist Presentations
World Festival of Interiors: INSIDE 2019 Highlights
World Festival of Interiors is a three-day event for interior design professionals. INSIDE is where the world design and architecture community meet to celebrate, learn, exchange ideas and be inspired.
Watch the highlight video to discover why 2,200 designers and architects from across the world attend each year!
This was a real eye opener and a brilliant event in that everything happening around the world is brought to a single event. I was really impressed with the topics and speakers especially on how architecture see's the future of the world and the global issues that are being addressed.
Gansen Govender, Senior Project Manager, GHD
Winning the award is a great encouragement for what we have done, for refreshing ourselves, our architecture. After WAF, we have been well-known from around the world and it gives us chances to meet and talk to different people, this is very important to us, especially when we are always searching for doing something new.
Sanjay Puri, Founder, Sanjay Puri Architects
WAF is a wonderful mix of theory and the reality of everyday practice in the presentations, the jury-comments, the lectures, the debates and exhibitions. The excursions, parties and joined dinner offer excellent opportunities to network. WAF is the most inclusive cross-border event on the architectural horizon!
Brigitte Van Bakel, Principal Architect, Am
Founder Partner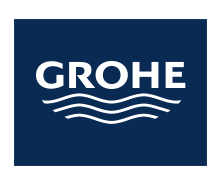 Headline Partners