WORLD ARCHITECTURE FESTIVAL ANNOUNCES FULLY DIGITAL 2021 EDITION
In response to continuing COVID-19 travel restrictions World Architecture Festival (WAF) is to migrate its 2021 event in December to a live and interactive digital format, along with sister event INSIDE World Festival of Interiors.
WAF, the world's largest annual international architectural event, originally scheduled to take place in Lisbon this year, will be going ahead as a live-streamed event, from 1 to 3 December. Delegates from around the world are invited to partake in the conference in its live digital format; with plans confirmed for the festival to return as a hybrid event in Lisbon in 2022.
The 2021 WAF digital event will consist of three days of live conference programmes, awards, and fringe events, with talks by leading global architectural thinkers and industry personalities live-streamed exclusively to festival delegates.
WAF includes the biggest international architectural awards programme in the world, dedicated to celebrating excellence via presentations to an audience of high-profile delegates and international juries. On-line category judging will form a cornerstone of the 2021 WAF digital edition, with finalists for 'World Building of the Year', 'Future Project of the Year', 'Interior of the Year' and 'Landscape of the Year' judged live and streamed to festival delegates across the world.
Confirmed judges on this year's Super Jury include: Jeanne Gang, Founding principal and partner, Studio Gang; Abdelkader Damani, Artistic Director, Frac Centre-Val de Loire | Biennale d'Architecture d'Orléans; Kim Herforth Nielsen, Co-Founder & Principal, 3XN Architects and Christina Seilern, Principal, Studio Seilern.
With 18 digital crit rooms and 18 trios of international judges, the WAF 2021 digital event stands to offer the widest access to the largest amount of content in the history of the festival, which launched in Barcelona in 2008. This year's digital event will generate 40 days of exclusive programming which will be available to delegates on-demand up to 90 days after the event.
The excitement around bringing WAF to Portugal's capital city remains, and the WAF 2022 edition is confirmed to take place in Lisbon from 30 November to 2 December at the FIL exhibition centre. Harnessing opportunities opened up by this year's event, the 2022 festival will include integrated digital elements to form a hybrid festival format, fully attuned to digital and inperson delegates.
INSIDE and WAF in numbers
530+
Live Finalist Presentations
World Festival of Interiors: INSIDE 2019 Highlights
World Festival of Interiors is a three-day event for interior design professionals. INSIDE is where the world design and architecture community meet to celebrate, learn, exchange ideas and be inspired.
Watch the highlight video to discover why 2,200 designers and architects from across the world attend each year!
This was a real eye opener and a brilliant event in that everything happening around the world is brought to a single event. I was really impressed with the topics and speakers especially on how architecture see's the future of the world and the global issues that are being addressed.
Gansen Govender, Senior Project Manager, GHD
Winning the award is a great encouragement for what we have done, for refreshing ourselves, our architecture. After WAF, we have been well-known from around the world and it gives us chances to meet and talk to different people, this is very important to us, especially when we are always searching for doing something new.
Sanjay Puri, Founder, Sanjay Puri Architects
WAF is a wonderful mix of theory and the reality of everyday practice in the presentations, the jury-comments, the lectures, the debates and exhibitions. The excursions, parties and joined dinner offer excellent opportunities to network. WAF is the most inclusive cross-border event on the architectural horizon!
Brigitte Van Bakel, Principal Architect, Am
Founder Partner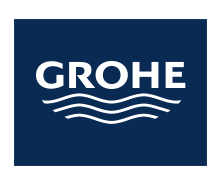 Headline Partners