Celebrating the world's finest interiors
World Festival of Interiors: Inside 2021, supported by Miele, will take place from the 23-25 June 2021 at the FIL, Lisbon. 
World Festival of Interiors takes place alongside the World Architecture Festival and is the globes largest festival and live awards competition dedicated to design and architecture. It is where the design community meets to share expertise and learn from each other. It is the only design awards where you get to pitch your project to a panel of expert judges, live at the festival.
 
Entry Deadline: 8 January 2021
Join us this year for WAFVirtual! A free online event for designers and architects. Learn more.
INSIDE and WAF in numbers
530+
Live Finalist Presentations
World Festival of Interiors: INSIDE 2019 Highlights
World Festival of Interiors is a three-day event for interior design professionals. INSIDE is where the world design and architecture community meet to celebrate, learn, exchange ideas and be inspired.
Watch the highlight video to discover why 2,200 designers and architects from across the world attend each year!
This was a real eye opener and a brilliant event in that everything happening around the world is brought to a single event. I was really impressed with the topics and speakers especially on how architecture see's the future of the world and the global issues that are being addressed.
Gansen Govender, Senior Project Manager, GHD
Winning the award is a great encouragement for what we have done, for refreshing ourselves, our architecture. After WAF, we have been well-known from around the world and it gives us chances to meet and talk to different people, this is very important to us, especially when we are always searching for doing something new.
Sanjay Puri, Founder, Sanjay Puri Architects
WAF is a wonderful mix of theory and the reality of everyday practice in the presentations, the jury-comments, the lectures, the debates and exhibitions. The excursions, parties and joined dinner offer excellent opportunities to network. WAF is the most inclusive cross-border event on the architectural horizon!
Brigitte Van Bakel, Principal Architect, Am
Founder Partner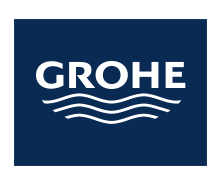 Headline Partners